Trump Tries to Have It Both Ways on 'Endless Wars'
Trump decries our presence in Iraq, but he hasn't withdrawn American forces, either.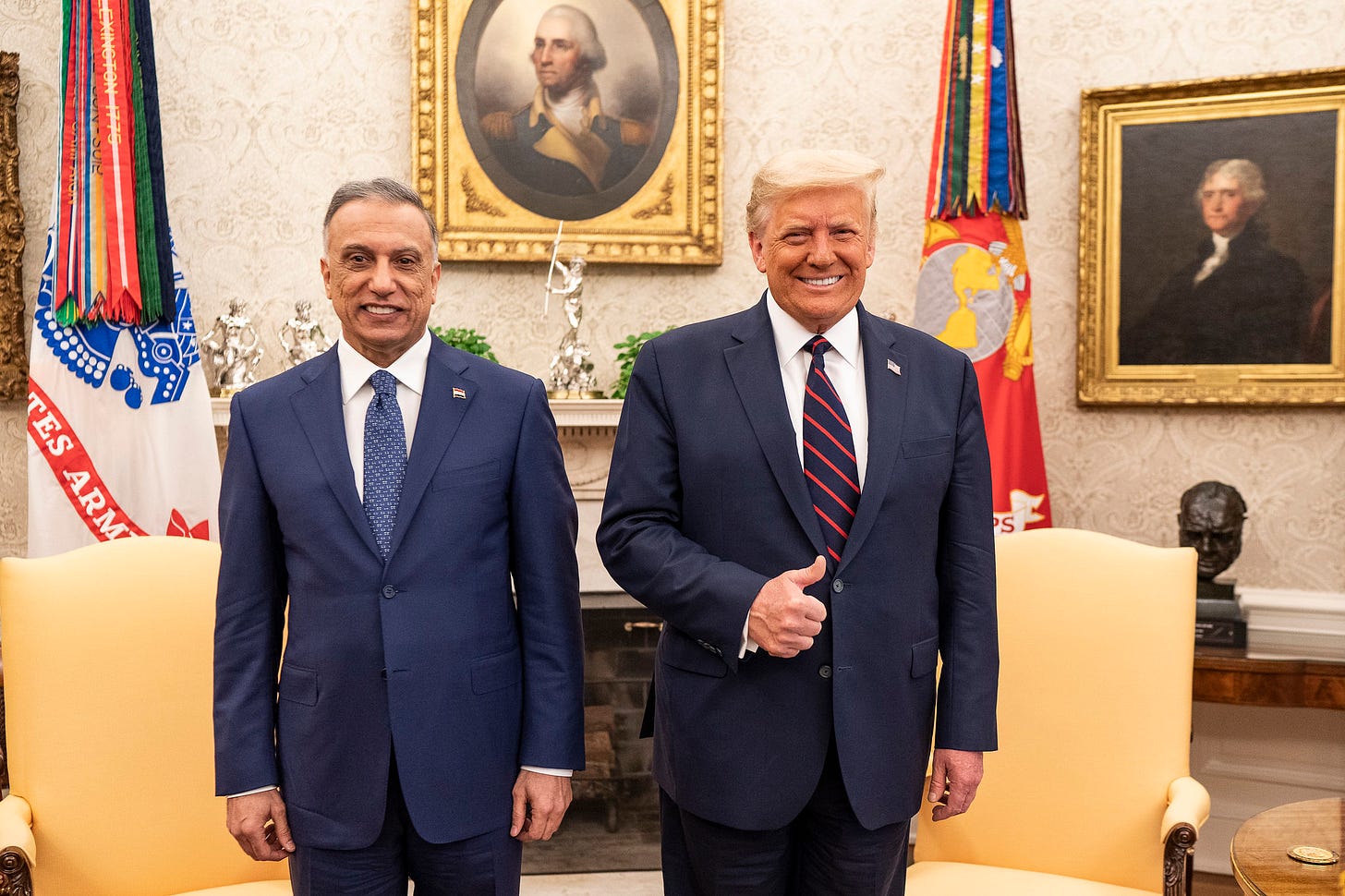 During a press briefing alongside Iraqi Prime Minister Mustafa Al-Kadhimi on Aug. 20, President Donald Trump defended the limited U.S. military presence in Iraq. "We're down to a very small number of soldiers in Iraq now," Trump said. He justified the American footprint in both economic terms (oil and military deals), as well as security grounds. 
In res…
This post is for Dispatch Members only